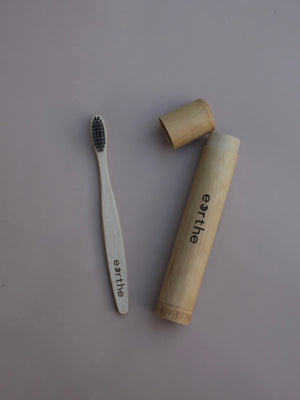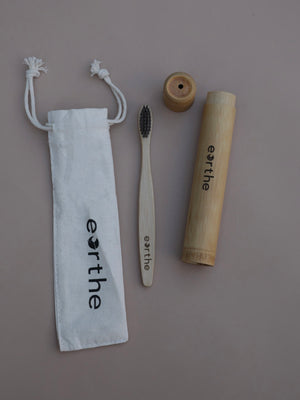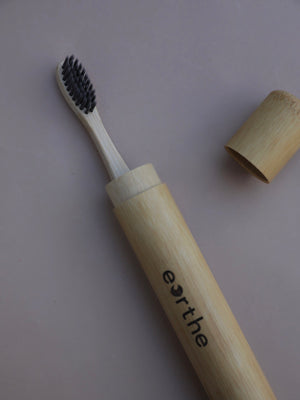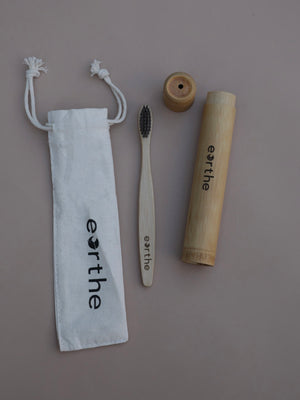 Bamboo Toothbrush / Travel Case
ABOUT
Our Bamboo Toothbrush  comes with a bamboo toothbrush case which keeps your toothbrush clean from bacteria so that it lasts longer. The toothbrush & case are ultra lightweight perfect for travel. 
You can rest assured that this plastic-free eco-friendly toothbrush and toothbrush case will keep our planet cleaner! 

Made from sustainably harvested bamboo, ultra lightweight, case closes tight for maximum dust protection, makes a great gift for any eco friendly traveler! 
Each of our products are sent in a reusable, ecological cotton bag ❤
CARE
Avoid leaving the brushes in any water. We recommend cleaning with a dry, damp cloth as needed.