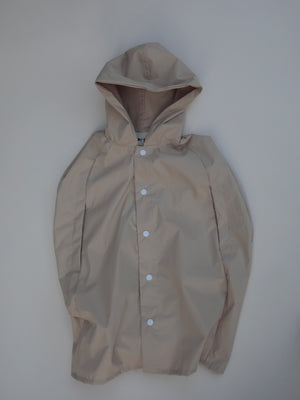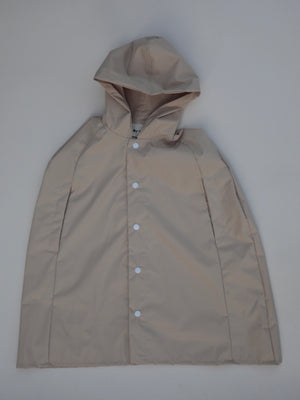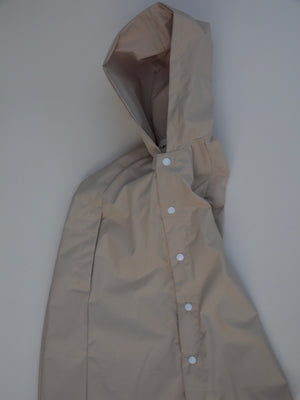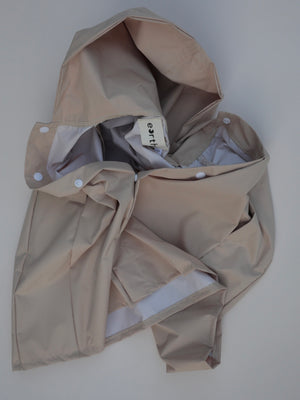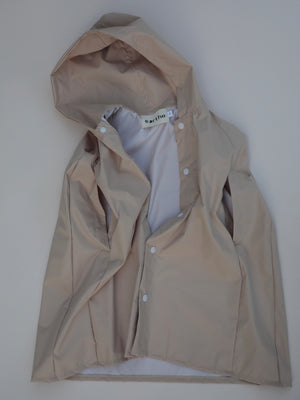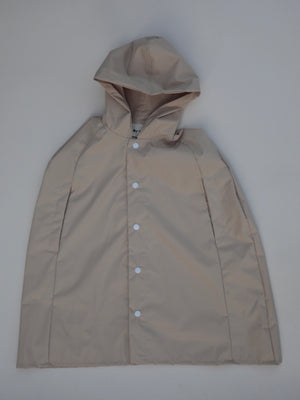 Raincoat Poncho / Light Fawn
ABOUT
A gender neutral raincoat poncho, hooded design that brings an effortless oversized fit. Protect your kids from getting wet, Let them enjoy the rainy days! Mix and match it with all of our Ribbed, Knit, Waffle essentials. 
Each of our products are sent in a reusable, ecological cotton bag ❤
MATERIAL
Recycled Nylon

CARE:
You should wash your raincoat clothing in gentle machine wash or hand wash with cold water to retain the size, shape and colors. Air dry recommended to retain size, also by using cold water  and air drying you are saving energy and money. We like to be kind to our planet.